Fast Facts: Oral Cancer
Part of your routine exam with Dr. Leavitt includes an oral cancer screening to ensure early diagnosis. It is incredibly important to maintain routine visits every six months in order to stop oral cancer in its tracks as early as possible!
Are you aware of these oral cancer facts?
Approximately 45,750 people in the US will be newly diagnosed with oral cancer this year.
Oral HPV, a common sexually transmitted infection, is the leading cause of oral cancers. Approximately 20 million Americans age 15 to 49 currently have HPV.
The early stages of oral cancer are not very noticeable, and the cancer itself can prosper without a sense of pain or any easily recognizable symptoms. Often, the cancer is not discovered until late in development, when it has metastasized to another location.
Late stage diagnosis is not caused by failure to diagnose, but rather by a lack of public awareness or an organization that promotes routine screenings. Luckily, regular visits to the dentist can aid with early detection and diagnosis.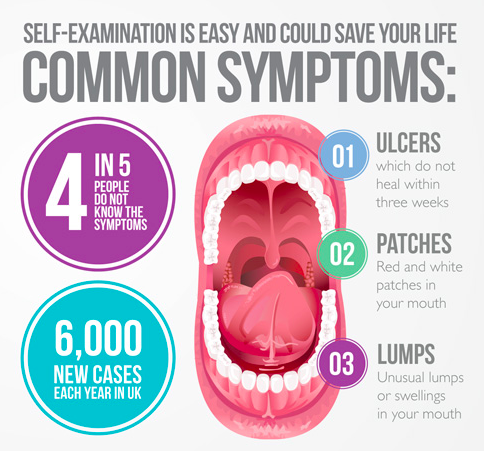 Want to learn more? Check out http://oralcancerfoundation.org/ for more information!